What is workplace strategy?
A workplace strategy provides the essential underpinning for any new workspace. Before even considering how a workplace might look, it's vital to explore your work patterns, your space, your culture, and your ambitions. Only then can you create a truly people-centric workplace which delivers greater individual, team and business performance.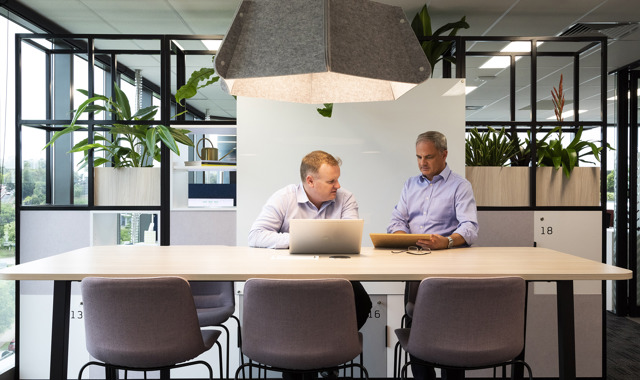 Your workplace strategy is the foundation
Your workplace strategy is your essential pre-design phase, and it's crucial for getting the best ROI from your new or refurbished workspace. Any design that isn't grounded in a bespoke workplace strategy simply can't deliver for your business – no matter how beautiful it may be.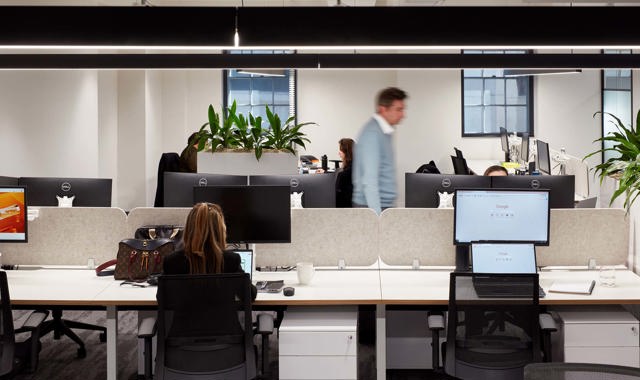 Things are different now
Let's face it, things changed (perhaps forever) in 2020. So our workplace strategy team will delve deep into the way you work now. We'll explore your employee attitudes, your culture, and the challenges you face. We'll also compare your organisational goals with what your people want from their workspace.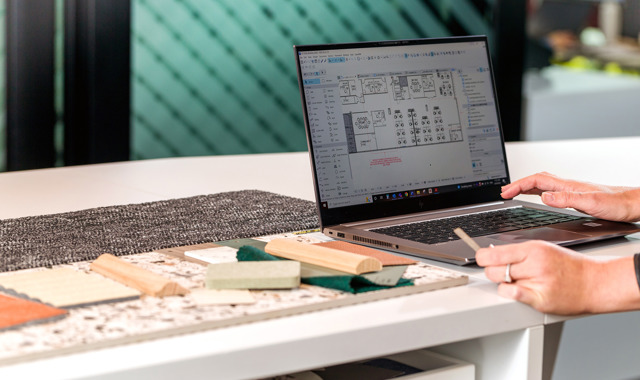 How we'll develop your workplace strategy
Workplaces are more successful when they're built on evidence and experience. By asking and listening, we'll create a unique workplace strategy for you. And of course, that won't just be about the way your workplace looks: it's just as much about how it all works. A powerful workspace is one that's backed by the data of your own workplace strategy.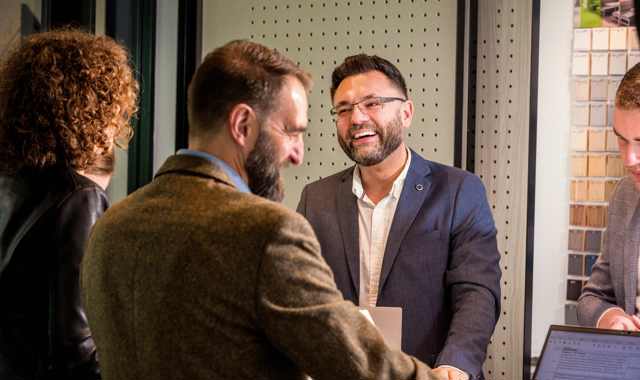 We have the experience and expertise
We bring our experience, ideas and best practice from across multiple sectors, showing you how the latest ways of working, technologies and sustainable practices can deliver a high-performing workplace which simply makes people happy. And it means we can deliver your new workspace in a faster, more efficient and cost-effective way.
We have found the workplace strategy very helpful. It has helped to validate what we were thinking and put some science behind the decisions we are making.
Stephen Fryer, Principal, Northrop
Workplace strategy can support your business goals
In our workplace strategy phase, we listen carefully to what's going on in your business. We can deliver responses to goals such as:
finding the right building to suit your workplace needs 
returning to the workplace (for example, with effective hybrid working or hot desking)
reinvigorating your company culture
enhancing workplace wellbeing
celebrating and incorporating diversity
embedding sustainable work practices
attracting and retaining talent
reducing the cost of your workplace footprint
more efficient ways of working (perhaps via hotdesking, distributed offices, hybrid working, or shared workspaces).
Moving on from your workplace strategy phase
We pride ourselves on delivering a seamless experience. Once you have your workplace strategy, we'll move smoothly into a well-informed workspace design phase, and then into construction.
The overlapping stages of our process offer greater efficiency and visibility from the outset. Our in-house team will manage every phase, eliminating the risk of mistakes, miscommunication and duplication.
Let's get started on your workplace strategy!
We'd be delighted to talk to you about how to make your workplace more flexible, cost-effective and productive. But most of all, making it a place where people really love to be – where they're inspired to collaborate, innovate and succeed.
Get in touch to start up a no-obligation conversation.