What is fitout construction?
This is the final phase of your workplace refurbishment or new-build. Our in-house project managers will carry out all the procurement and begin construction on-site. There will be weekly Project Control Group meetings with key stakeholders, along with a final site inspection, project handover and a detailed handover manual.
We have an excellent reputation for delivering office construction projects on time and on budget, with a focus on safety, security, collaboration and communication. It's why we achieve a Net Promoter Score of 9.3.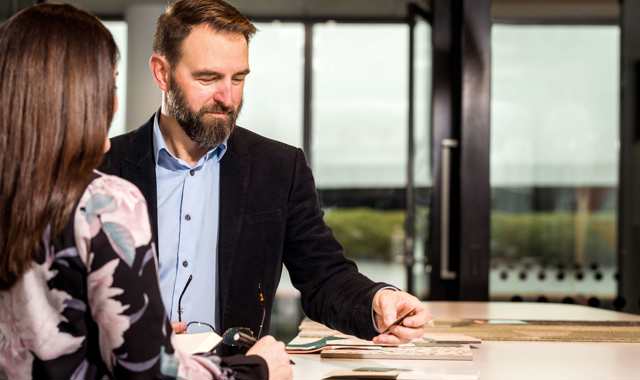 Procurement and the supply chain
The supply chain for an office construction project involves multiple phases and subcontractors, and requires careful project management to keep everything flowing smoothly. With 40 years in the industry, we have established a strong network of contractors we will leverage for your project. We also bring in our subcontractors early, ensuring a smooth transition from design to construction.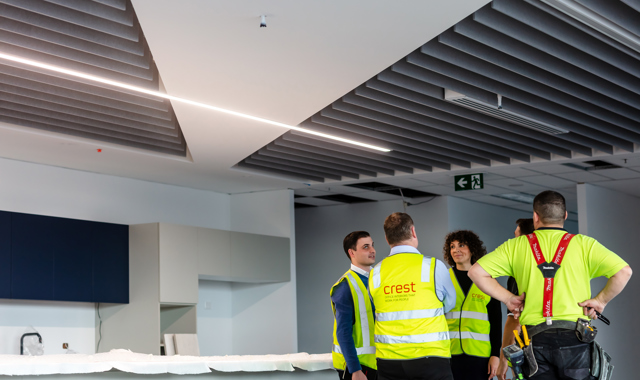 Fitout construction site safety
An essential part of this phase is our commitment to work health and safety (WHS). We have a zero-tolerance approach to work-related incidents. Our comprehensive WHS standards focus on the health and safety of all key stakeholders – including our clients, employees and subcontractors. CCTV cameras track safety and security, and we induct all contractors at the start of all works.
We cannot speak more highly of Crests' project management team in the delivery phase of the construction, as well as their ability to project plan to tight deadlines and achieve ambitious targets.
Dragan Velkovski, Divisonal Manager, Wentworth Community Housing
Keeping you informed throughout
During the construction phase, we know that regular, effective communication is key to ensuring that everything goes smoothly and you're delighted with the end result. You can expect weekly Project Control Group meetings, weekly progress reports, access to real-time project footage and virtual walkthroughs for stakeholders unable to attend site. 
On completion, we'll conduct a detailed site inspection and provide you with a handover pack containing all drawings, detailed product materials and warranties.
Let's get started on your office construction
Get in touch with our team to discuss how we can deliver your project on time and on budget. We'll take care of everything for you, right down to the last taps, cables and workstations.