What is office design?
An office should look great – that's taken as read. But commercial interior design considers function, as well as form. An office design should be bespoke to the organisation, reflecting its unique culture and creating spaces that respond to its specific needs. These could include innovation, collaboration, improved productivity, or talent acquisition and retention.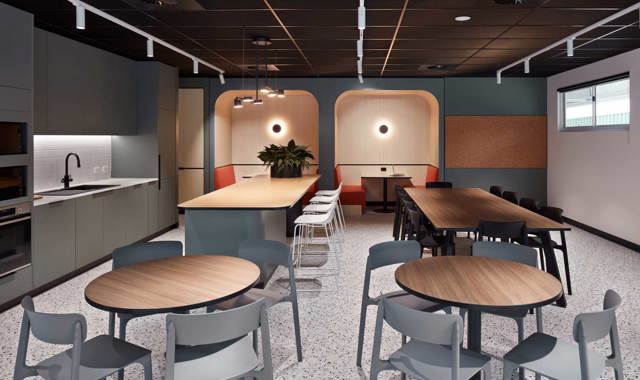 Building on your office strategy
Before we begin to design offices, we typically do a strategy phase first. This gets us right under the skin of your business and your brand, and helps us to understand exactly what you need from your new office interior design – which could be so much more, and so much better, than you imagined. That's because we put the science, and our experience, behind our office design ideas.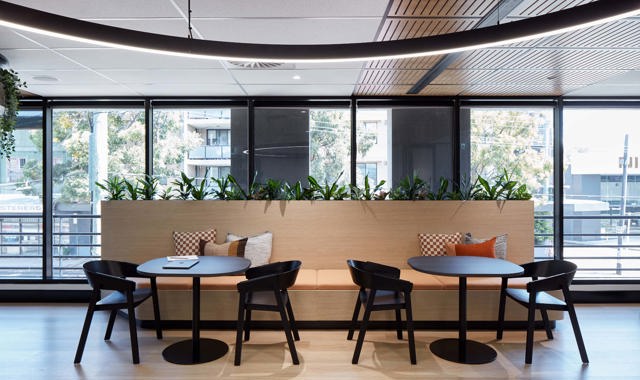 Creating a modern office design
Colours, shapes and finishes matter, but they're not the most important thing in commercial interior design. What you want is a result which makes it easier to do more business, and better business. You want a workplace where people love to spend time – employees, customers and more. Good office design creates workspaces which draw people together. And did we mention that, it can even save you money?
Since moving into the new space, we've seen an uplift in company culture. Everyone has been able to breathe again, now that we have proper space for people to break out, collaborate and eat in.
Joshua Michael, CarsGuide
Office design can help solve your challenges
We'll ask you what sort of organisational challenges you need to fix, and build in solutions to help you. For example:
getting teams to work better together
making spaces flexible and adaptable on the fly
recovering your business culture after COVID
accelerating product / service delivery lead times
creating operational efficiencies
rebranding or reorienting your business
reducing your office footprint or property costs
recruiting the best people – and holding onto them.
How we'll develop your corporate interior
At the concept stage of your new office design, we'll conduct site inspections (identifying any constraints and opportunities you may have missed), and then provide preliminary timelines and sketch plans. We'll present initial look-and-feel imagery, furniture and finishes, 3D visualisations, and of course the costings.
We will then deliver detailed designs and specifications, manage your statutory approvals, and prepare your construction documentation. 
We pride ourselves on delivering a seamless experience, so once you have your office design, we'll move smoothly into a well-informed fitout phase. We'll carry out site inspections with contractors, and provide a detailed construction proposal for your new corporate interior.
Let's get started!
We'd be delighted to talk to you about how our office design services can make your workplace more flexible, cost-effective and productive. But most of all, making it a place where people really love to be – where they're inspired to collaborate, innovate and succeed.
Get in touch to start up a no-obligation conversation.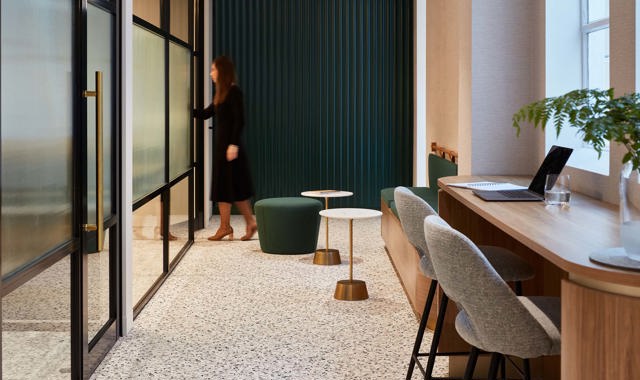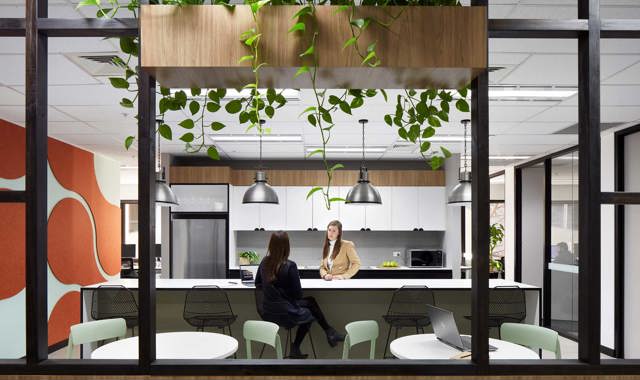 Why redesigning your office space might be the best decision you make
Read More