Our streamlined, end-to-end approach empowers us to deliver your project faster, more efficiently and in a more cost-effective way. This means we achieve better project outcomes and a stress-free journey from start to finish.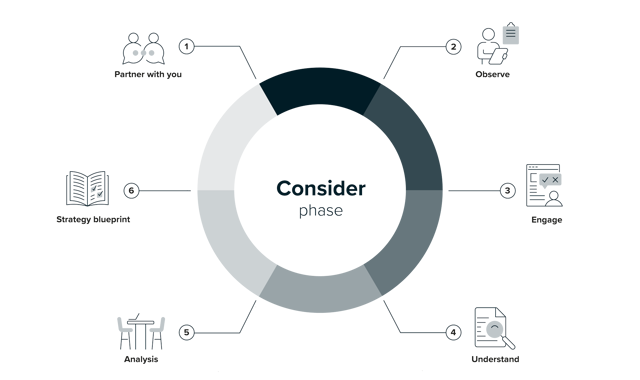 Consider
Working closely with you, we'll develop a strategy on which to build all of our subsequent work. This phase involves conversations, observations, research and analysis, and it will all guide our thinking as we develop a bespoke approach to your new workplace.
Conceive
Based on our findings, we'll work with your business objectives, restraints, culture and vision to begin creating the design for your project. We'll also provide your project timeline, along with key milestones, sketch plans, your look and feel, and your preliminary budget.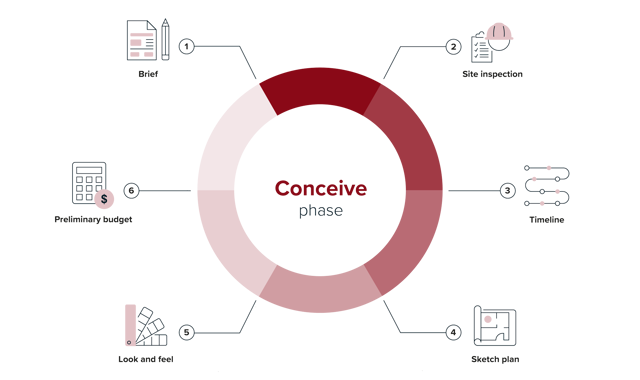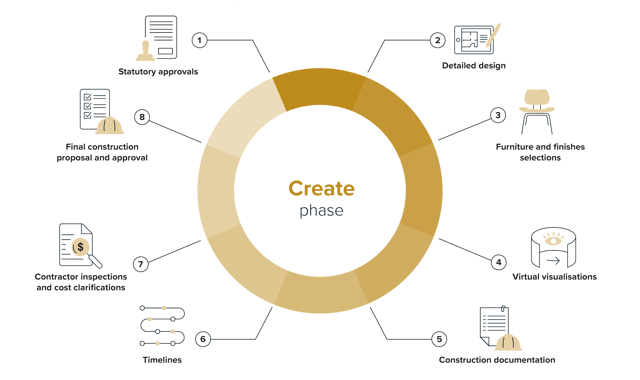 Create
This is where we develop your designs, finalise the selection of materials, and prepare detailed documentation for statutory approvals and construction. Cost proposals will be updated throughout this process to ensure that we're working to budget.
Construct
Our in-house project managers will carry out all procurement and begin construction on-site. They'll provide regular updates to key stakeholders during this phase, and upon completion the site will be handed over with a project completion pack.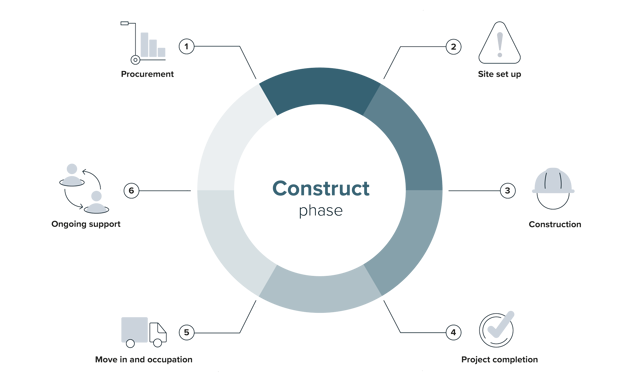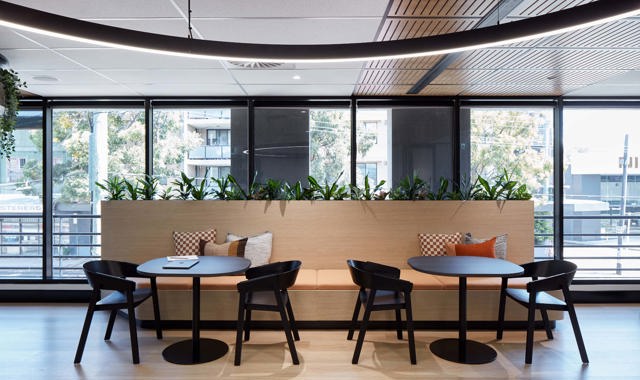 Seamless transformation
What can feel like a big and challenging brief suddenly feels like a smooth, well-managed project. We minimise delays, headaches, glitches, miscommunication, disruption, and hidden costs and budget over-runs. We take care of the transformation while you get on with your business.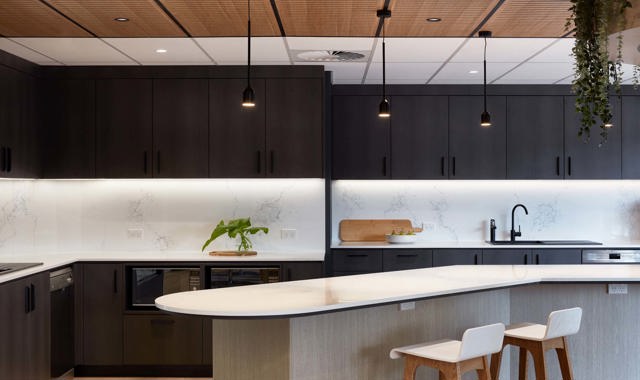 One team from brief to handover
Our in-house team manages every phase of the project. This eliminates mistakes and duplication, and makes communication simpler and clearer. The overlapping stages of our methodology gives you total project visibility from the outset.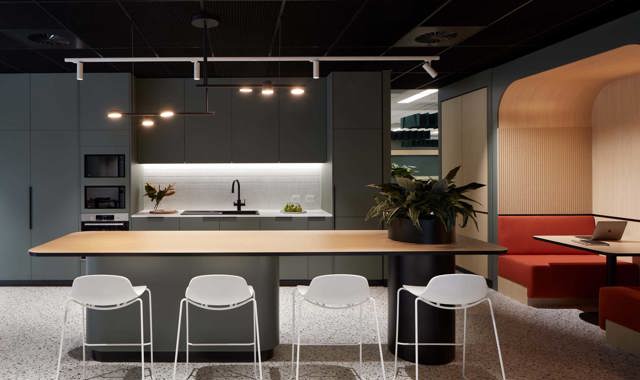 Progressive budgeting
Our progressive budgeting system, from concept design through to construction, allows efficient decision-making throughout the project lifecycle and ensures the design and construction outcomes meet your budget.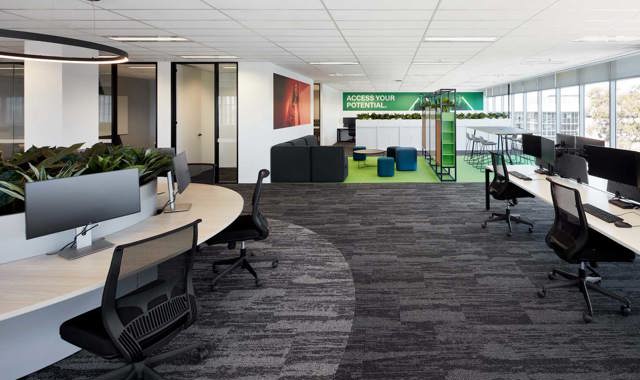 A collaborative approach
Our process sparks collaboration with your team from the outset, allowing us to hear your challenges and understand your business aspirations. We are a personable, cohesive team who will work hard to deliver your business vision.
Everyone involved with Crest is patient, knowledgeable and eager to help get the best possible result for the project. They guided me through every decision and helped me make informed decisions. The process I envisioned would be hard and painful was not like that at all.
Project Director, CarsGuide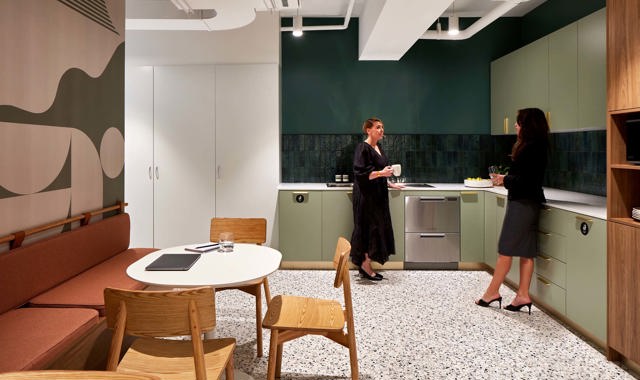 On time delivery for Prestige Brands
"Crest were very passionate about delivering a great result, for the project to succeed and be executed at a high standard – their attention to detail was exceptional. The Crest team were very engaging and honest, and actioned things in a timely manner which made for a smooth end-to-end project experience."
read more