Best workplace strategy for successful office design
Workplace strategy is fundamental to successful office design ideas and modern office fitouts, whether you're in Sydney, Melbourne or anywhere else in Australia. It's all about aligning an organisation's work patterns with the work environment to support peak performance and keep costs under control. In simple terms, workplace strategy is the alignment or harmony between how people work and where they work.
The Covid effect: understanding your organisation
While the COVID-19 pandemic has undoubtedly been challenging, it has served to shine a light on both workplace strategy and office interior design. The pandemic has allowed business owners to stop and take stock of how their workplace is performing and consider fresh new office design ideas at the same time. Now is the right time to analyse, review, and plan your new workplace strategy as your business moves to the post COVID-19 world.

Let's look at the WHO, WHERE, WHAT, WHY, WHEN, HOW of workplace strategy to understand its importance for all organisations big and small.
Who and where
The WHO and the WHERE are straightforward – it's you and your team (the people that make your business great) and the places where they work.
What
Now let's get into the WHAT. This aspect of workplace strategy studies the current characteristics of your office, it's strengths and weaknesses, and identifies what works and what doesn't. It looks at what is needed from a company and individual staff level and starts to establish the blueprint for the right mix of collaboration, teamwork areas, focus workspaces, and internal/client meeting spaces. It helps to form the basis of budget setting and to identify the absolute must-haves. The needs / wants of all levels of the organisation are addressed and expectations can be aligned.
Why
WHY? Successful workplace strategy optimises:
staff engagement and productivity
staff retention and recruitment
workplace wellbeing
workplace utilisation
functionality, flexibility, future-proofing
return on real estate investment
When
The WHEN of workplace strategy is all about timing. Typical trigger points for a workplace strategy are new space fitout, lease renewal refurbishment, company growth or rationalisation…and global pandemics that have redefined 'normal'!
How
Finally, HOW is an effective workplace strategy conducted? At Crest, we use a multi-faceted approach. From Executive Interviews, to Leadership and Departmental Workshops, Utilisation Studies, Workplace Modelling and Building Due Diligence, our process is comprehensive, thorough, engaging and most importantly, successful. It is also adaptable to meet the client's specific needs. All these tools develop an invaluable source of information about the way your staff work in and out of the office, and what they need to perform at their best.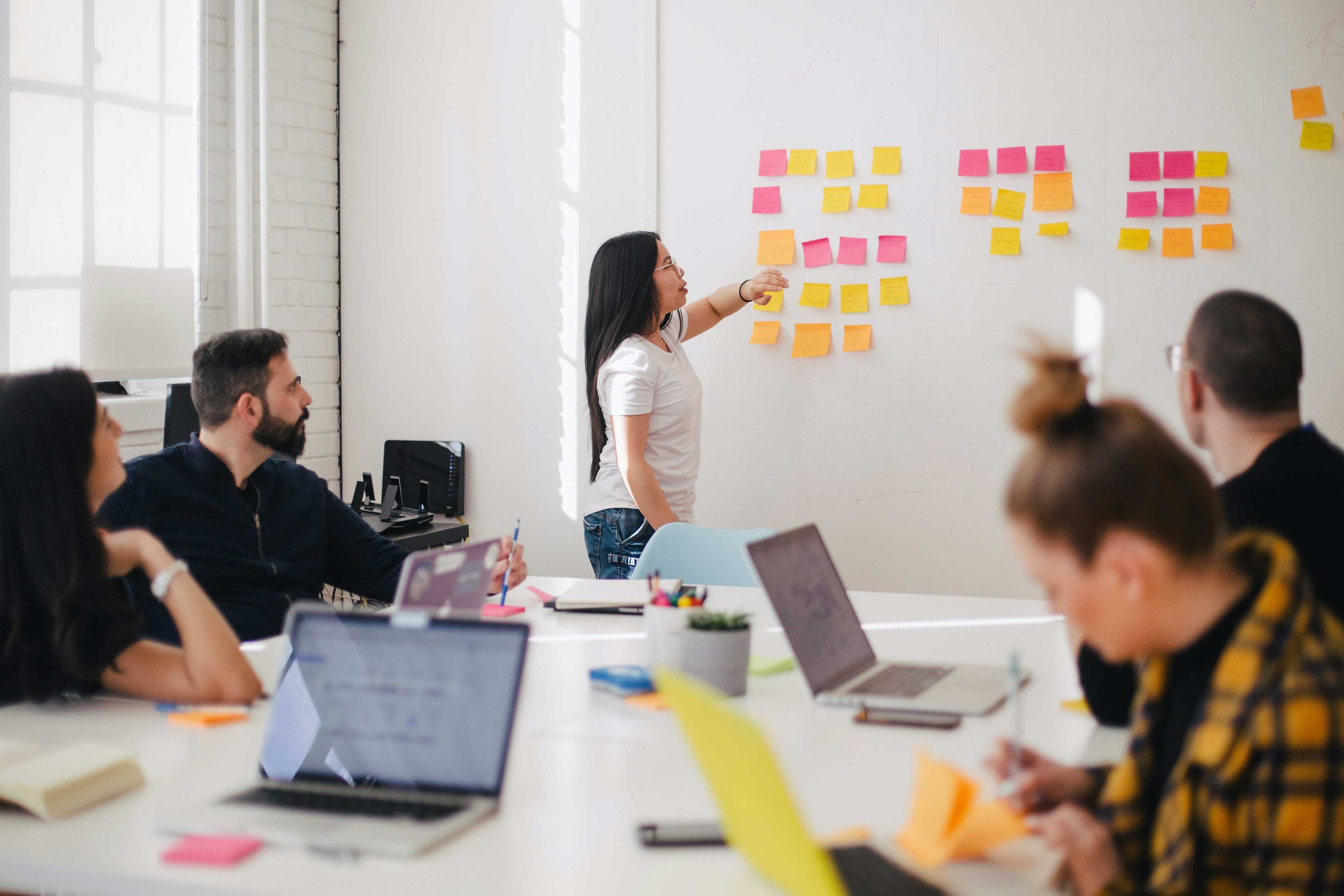 The value of a workplace strategist
Having a professional workplace strategist on your team during this process makes a huge difference. Through conversation, collaboration, and analysis, the workplace strategist can help you explore all options, critique ideas, and help decide on concepts as the workplace strategy develops. We partner with our clients during their workplace strategy development as part of our multi-discipline design and construction process.
See how we partnered with the Universities Admissions Centre to undertake a workplace strategy and find the right space to suit their business objectives. 
Leaders in workplace strategy and office interior design
With over 40 years of exciting office interior design and office fitouts in Sydney, our team can help connect your workplace strategy and office design ideas. If you want a dedicated design and construct company to keep the team engaged and ensure amazing office project results, we're here for you every step of the way. Take a look at our services to learn more about our end-to-end offering. 

Schedule your free consultation with our office designers to get started today.