With most of us spending a large portion of each week in the office, you'll want to get the design just right.
It's important to understand before you start that the look and layout of your office space is so much more than just aesthetics, with the design you choose impacting on practicality and productiveness of staff.
To ensure a functional, productive and profitable workplace, here are some questions you should be asking before you start the design process.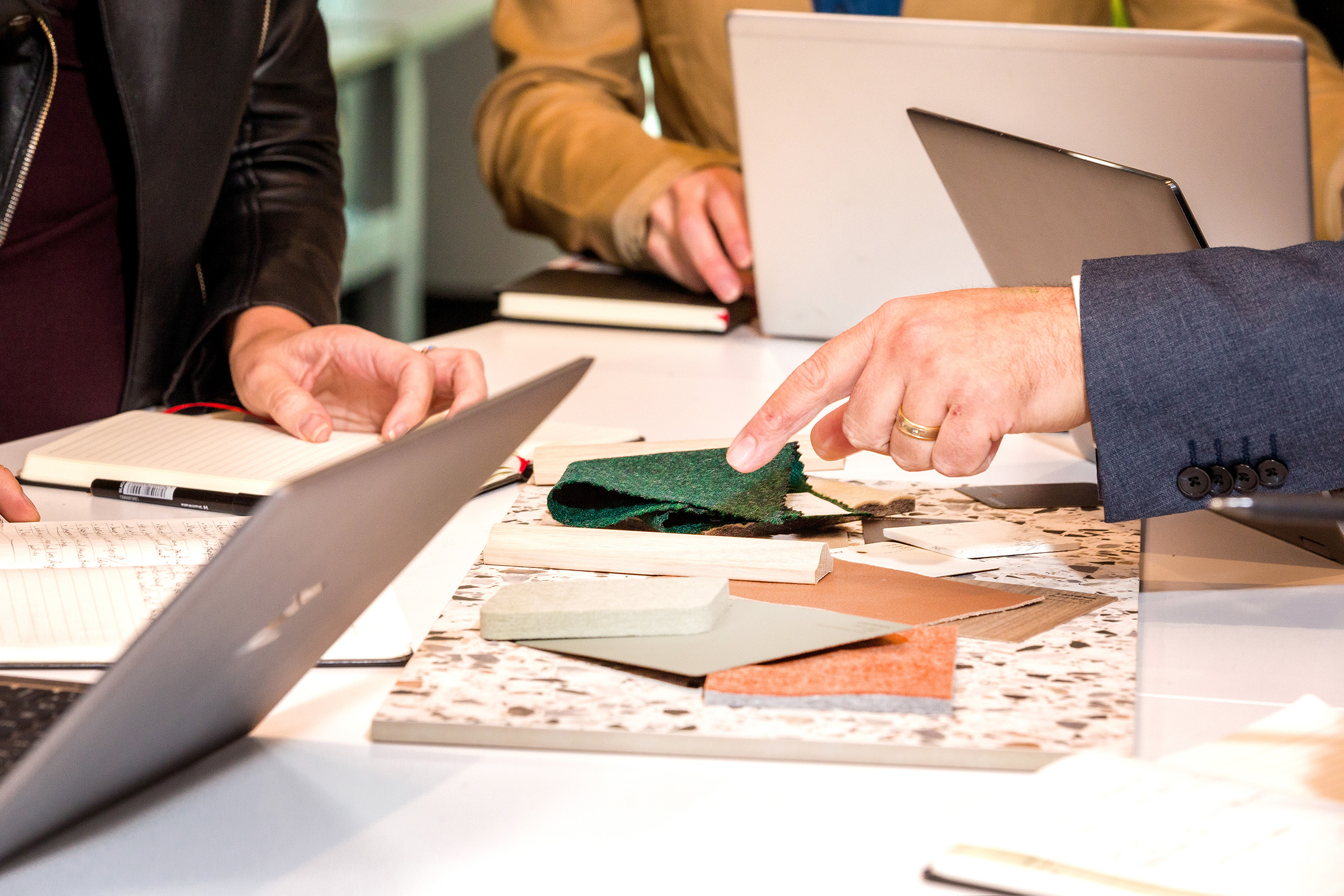 1. How does the business operate?
Consider how the people in your business operate. Does your business require more collaborative work or solo projects that will call for more private spaces? If your team focuses more on collaborative efforts, an open office plan may be the best option for you. For those requiring private space, work in offices and break areas that allow for that.
2. How do different departments interact?
Once you've discovered areas where collaboration is needed, you'll need to think about which departments work together on a regular basis. You'll want to place departments that interact more regularly close together in order to give other departments that require privacy or quiet to occupy areas that will get less chatter or traffic.
This will help to improve productivity and reduce the likelihood of distraction for staff.
3. How quickly is my business growing?
After making the effort to design the perfect office space, you'll want to make sure you will get the most use out of it over the long term. Flexibility is a must have for business designs, and you will need to take into consideration the rate in which your business is expanding. For businesses that are growing at a rapid rate, investing in a space that is double the size and designing it with future hires in mind is wise. We recently supported Atturra through their business growth, by refurbishing and expanding their existing workplace to accommodate their growing team. 
For other companies experiencing more gradual growth, ensuring flexibility can be as simple as buying desks that can be easily moved when required, purchasing dividers to make spaces as large or as small as you need or creating areas where employees can bring in their own laptops.  
4. What kind of amenities will be needed?
Make a list of all the amenities that will be required to allow your team to be its most productive. How many meeting/conference rooms will be required? Will storage quickly become a problem? Will you need a dedicated printing room or can this be set off to the side of a department space? You will also need to have a think about the size and layout of break areas.
Creating a workplace that is tailored towards your specific needs and business goals will take some time and careful thought. By asking the right questions and planning accordingly, you are in the best position to create a productive and attractive space. Take a look at our end-to-end service offering, to see how we can support you with your next workplace project.