How do you know if your workspace is efficient?
Digital technology and the use of mobile devices have changed the workplace entirely, so design and construct companies are adapting to meet these evolving needs. Many employees in office environments are no longer tied to sitting at a desk with a fixed desktop computer all day, and the office design and fitout should reflect that.

Here are a few key considerations to keep in mind when thinking about efficient office design layout ideas with a trusted office designer.
Maximise functional office space
In today's world, meetings can be held online from anywhere and flexible working arrangements are allowing more employees to work from home, either full-time or part-time. More and more companies are outsourcing operations such as marketing and IT, reducing the number of full-time staff required. All this means that the design of many traditional workplaces is outdated and inefficient. To be efficient, modern workplaces need to be agile and adapt to contemporary work practices.

Various studies have shown that most organisations' use of workspace can be optimised by 35 percent and that, during any day, the workspace is 30-50 percent vacant. With commercial rent being a major fixed cost for businesses, it's worthwhile for any organisation to reconsider how to use space more efficiently with the help of leading office designers.
Open plan offices inspire collaboration
The key to more efficient use of any workspace is to embrace agile working which reduces the number of enclosed offices or eliminates them completely. Modern offices favour open-plan desk arrangements combined with a variety of collaborative areas, meeting spaces, and booths for private phone conversations. If well-designed by thoughtful commercial interior designers, an agile workspace is not only a more efficient use of space but also gives employees a more flexible and enjoyable place to work.
The power of productive office space
The relationship between the physical workplace and company productivity and performance metrics is important. A bright, well-designed, and flexible workspace with plenty of comfortable and varied environments in which to work leads to improved engagement. A smart office design also supports happier, more productive, and even healthier employees. According to the 2016 Gensler Workplace Survey: "Great workplaces create more engaged employees; and more engaged employees are the key to business productivity and profit".
Better office design layout ideas
So, which office environments work best for a modern company? The Gensler Survey also highlights this: "The amenities that deliver the greatest impact connect directly to people's most salient needs and preferences: spaces directly connected to innovation, making, and collaboration; and quiet places to perform focused or individual work…A work-focused amenity strategy is also a way to encourage people to work in a more mobile fashion – and those behaviours are associated with higher performance. For high performers, everywhere is a work setting – both in and out of the office. Employees who work away from their desks at least sometimes are more effective and report a better experience."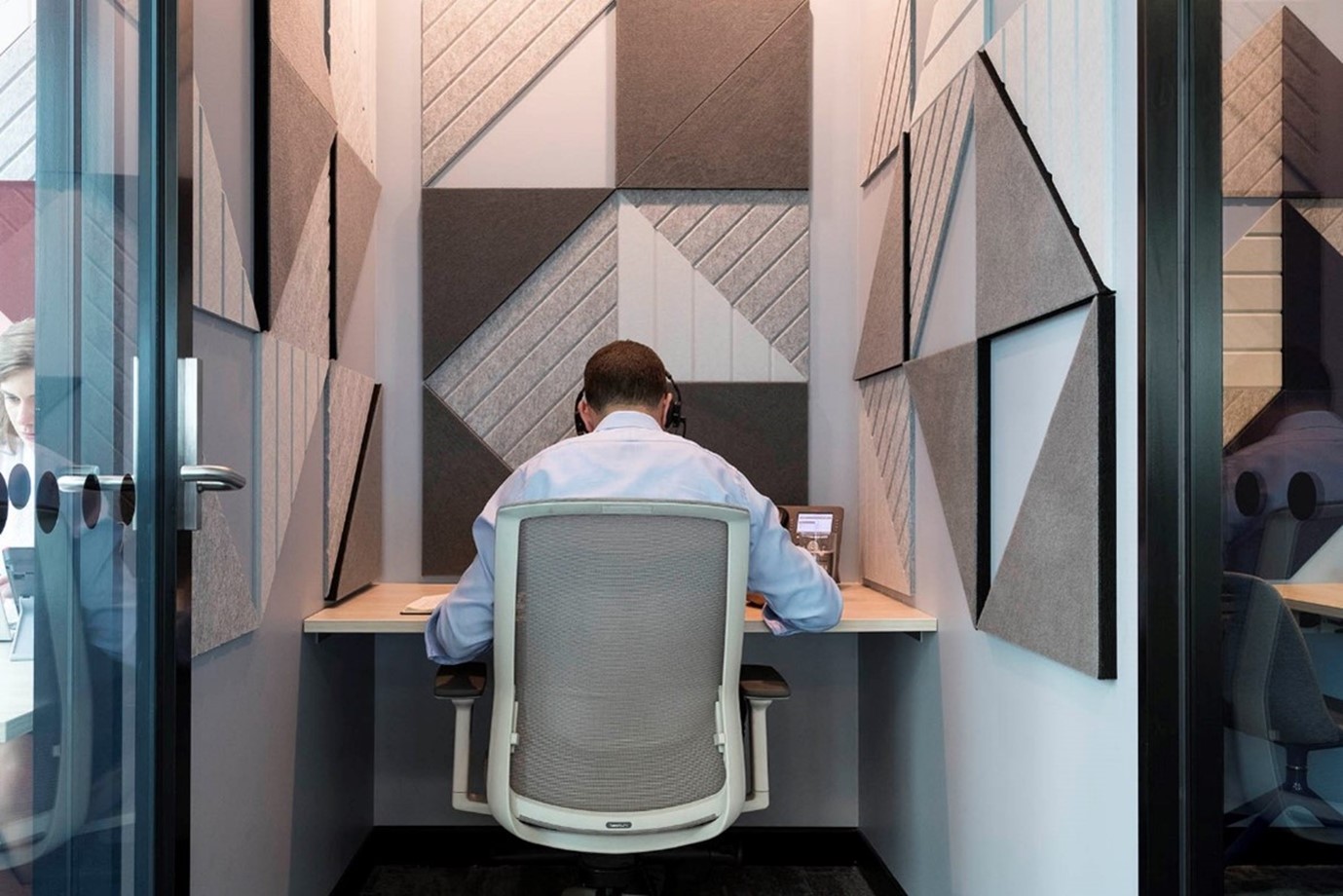 Greater openness is associated with high performance, however noise, privacy, and the ability to focus remain key determinants of workplace effectiveness. This is why a choice-based strategy is best for office design and fitout. An office that provides a variety of spaces and different types of enclosures offers something for everyone. Depending on your business and individual staff needs, a combination of workspace/amenities could include a cafe, quiet/focus zones, innovation hubs, and break-out areas for impromptu casual meetings. Take a look through our recent projects, to see examples of how we've implemented similar solutions for our clients. 
Australia's leaders in office design and fitout
At Crest Office Interiors we are experts at working with businesses to improve aesthetics, efficiency, and every aspect of the workspace environment. We would be happy to help with all your office design layout ideas. Call us on 1300 761 247 today to find out more about our services and request your free consultation with an office designer today.