Our clients tell us they still have as many questions around workplace strategy today as they did in the immediate aftermath of COVID. So we invited a couple of industry thought leaders to share their insights.
Crest Interiors recently asked Kate Dodd, Founder of Intent Strategy, and Graeme Scannell, Head of Workplace Experience at MYOB, to join us for lunch and share their perspectives on where the workplace should be heading. Of course, we also invited a select group of clients to hear what they had to say.
Both speakers focused on the importance of strategy, with Kate Dodd describing how difficult it is to be strategic. "Three years ago, it was like someone just upended a bucket of spaghetti on everyone's desks," she said. "It's understandable that people didn't know how to start dealing with the mess. But they do have to start – and pushing aside a few strands so they can get to their keyboard isn't going to be enough. It might feel overwhelming, but the point is that this is extra work and it's important to acknowledge that. This is on top of anything we've ever had to do before. It's also 'extra' right across the business – it's not just a job for the workplace and real estate people. It's for HR, IT, brand, leadership… It's going to take a holistic, strategic overhaul of the business.
"It's an incredible opportunity, but at the same time people can see it slipping through their fingers. I don't blame anyone for not wanting to do it! Everyone knows they can only be a small part of the wider solution, and huge collaboration is needed. And that's hard. So businesses need to carve out the time, space and resources to be able to address this properly."
Clarity about direction
Graeme Scannell pointed out that while most companies want people back in the office a few days a week, many don't understand what will get their employees there. "Why would people want to commute for an hour? You have to give them a good reason, not a meaningless token like a free lunch," he said, pointing to the need for a clear strategy – and clarity. "Businesses seem to have lost the ability to be direct and explicit, which leads to confusion and the opportunity for employees to interpret statements like 'we'd like you to be back in three days a week'. Unless the company is very clear, employees will take from that what they want. That could mean arriving very late, leaving very early, and not using the time well. The strategy has to incorporate what employees must do, not what they could do."
The evolution of productivity 
Graeme noted that many businesses have become short-sighted about productivity from home. "You can be more productive at a task – but people don't simply work on tasks. Things like innovation and building market share aren't tasks. Neither are personal and professional development. We all found a way of working during and after COVID, but businesses can't stay frozen in time. Employees leave, new employees join, employees age. So the company needs to evolve. This is going to be harder for process-oriented businesses, because they stagnate more easily and evolve more slowly when compared with more innovative, creative organisations."
That evolution demands a strategy. "This is about agreeing on a direction and a purpose," said Kate. "That's going to take four things: a common language; explicit purpose; relation to function; and an accountability mechanism, so that ambiguity is avoided."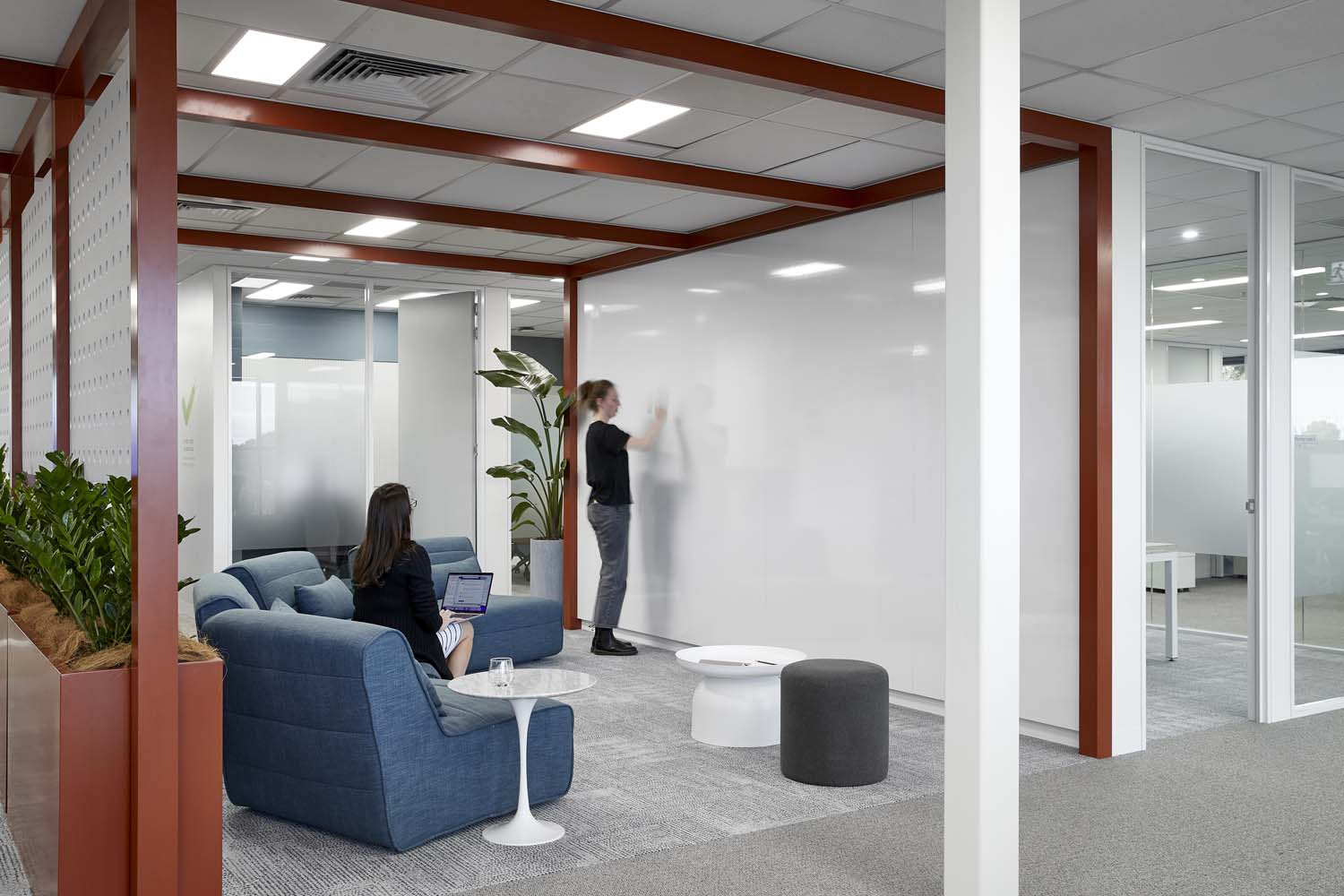 Effectiveness and efficiency
Kate pointed out that businesses must decide what value means to them. "If they're looking for long-term efficiency, that may not be the same thing as effectiveness. Effectiveness is about action creating an impact, whereas efficiency is about reducing resources. So effectiveness is often efficient, because you're doing something for a purpose – but efficiency is often ineffective, because you're reducing resources without a purpose. Real estate has long been driven by efficiency, such as reducing the footprint and cost per square foot. But it's not enough to think, 'We could do this in a smaller space, we could do more for less,' without looking at the work people actually need to do, and seeing space as a strategic business tool just like other levers."
This is an incredible opportunity to reshape work entirely to be more about function, transparency, effective leadership and purpose.
Kate Dodd, Founder of Intent Strategy
Leadership and culture
Of course, strategy depends on leadership – and leadership has changed since COVID began. According to Graeme: "The role of the middle manager has changed, taking on elements of senior leadership. Before COVID, most employees probably didn't spend time with senior leaders, but they saw them, and saw them lead the culture. For some, there might have been impromptu conversations with senior leaders in the workplace. But from home, you simply never see them, so middle management has had to step up. This means that culture has become much more insular, influenced only by direct line managers. And if they're not nailing it, then you've got a problem across the organisation. You'll end up with lots of microcultures."
Deciding what work really looks like
Graeme challenged whether the function of the workplace has actually changed. "Workplace professionals spend a lot of time deciding how the office should look and operate – but people don't do a day of focus and then a day of collaboration. We need to be thinking about how people's diaries work."
"If you want to make innovation happen, you've got to get people mixing. Proximity to all sorts of other people is what gets things done; they don't even need to be direct peers or team members. During COVID, we had more ideas than ever but we ended up with fewer products and services, because those ideas were never realised. We didn't have a way to make innovation happen together. That's why it's important to have purposeful work in the workplace, and that's driven by proximity to others."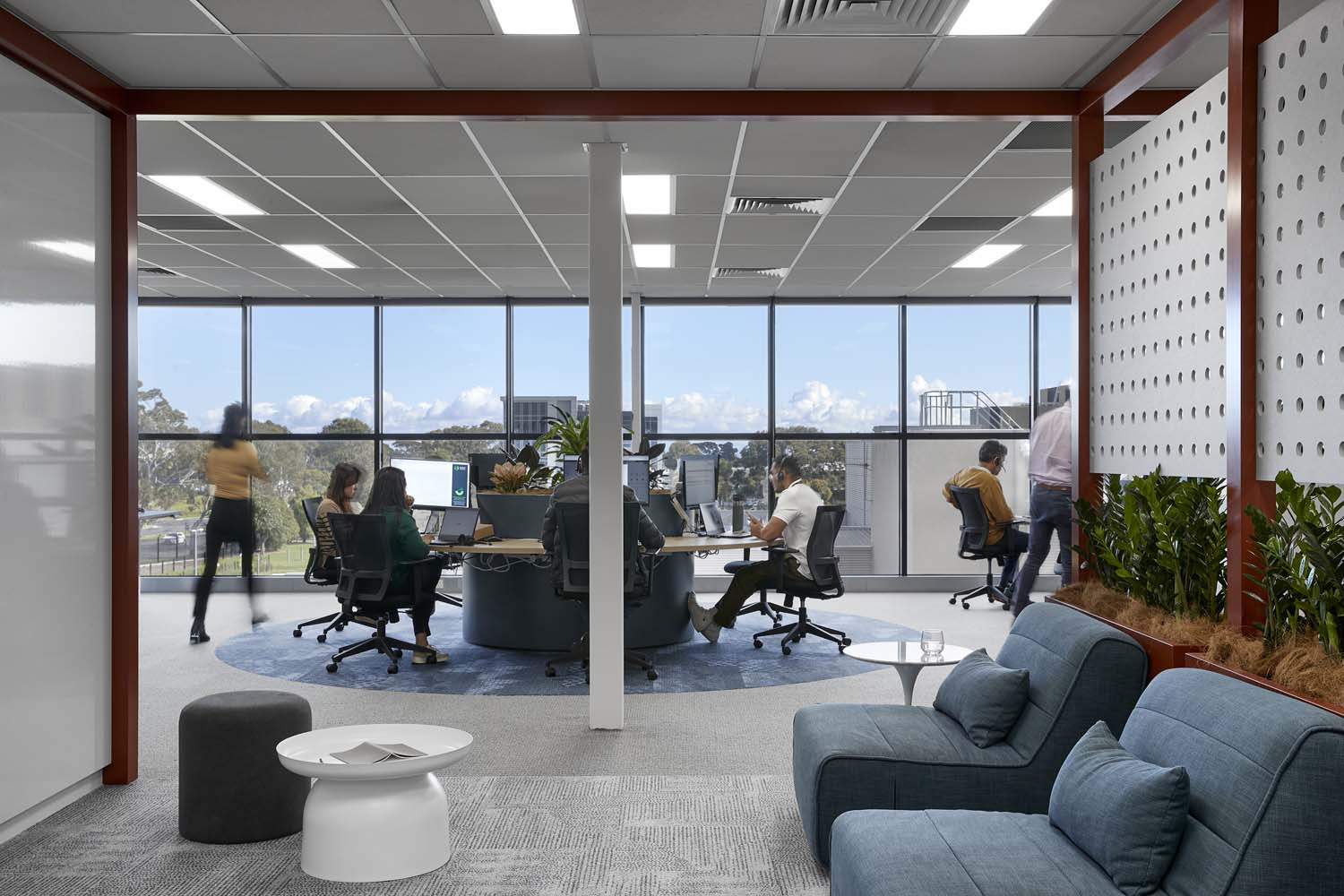 Planning and agility should be mutually inclusive
Both speakers agreed on the need to be agile – but Kate pointed out the danger of thinking it means you therefore shouldn't have a plan. "That need to continually adapt must be part of the plan. The driver for your strategy can't just be square feet multiplied by head count multiplied by the number of days people will spend in the office. That's too passive; real estate can't just be a capex line item. It needs to be integrated across the lifecycle of the organisation. In getting there, it's OK to try new things: they don't have to be fully baked, or you'll just get employee cynicism. As long as you explain what you're trialling and why, and what the follow-up will be, you'll take people with you. You'll get people contributing and providing feedback you wouldn't have got if you'd been more dictatorial."
It's important to have purposeful work in the workplace, and that's driven by proximity to others.
Graeme Scannell, Head of Workplace Experience at MYOB
Recognising flexibility can create rigidity
Graeme suggested that hybrid working has reduced flexibility in the workplace. "The pendulum may have swung too far, and we need to swing it back as far as possible and as quickly as possible. When people say they're taking a job somewhere because it's more flexible, what they mean is for themselves in their personal life – not for getting their job done really well. Talent teams need to be careful, because flexibility for the individual can turn into rigidity for the organisation. Flexibility means defining what the team needs to achieve, what restrictions individuals may have, and how to build a model for getting the work done in a way that suits everyone – especially the business."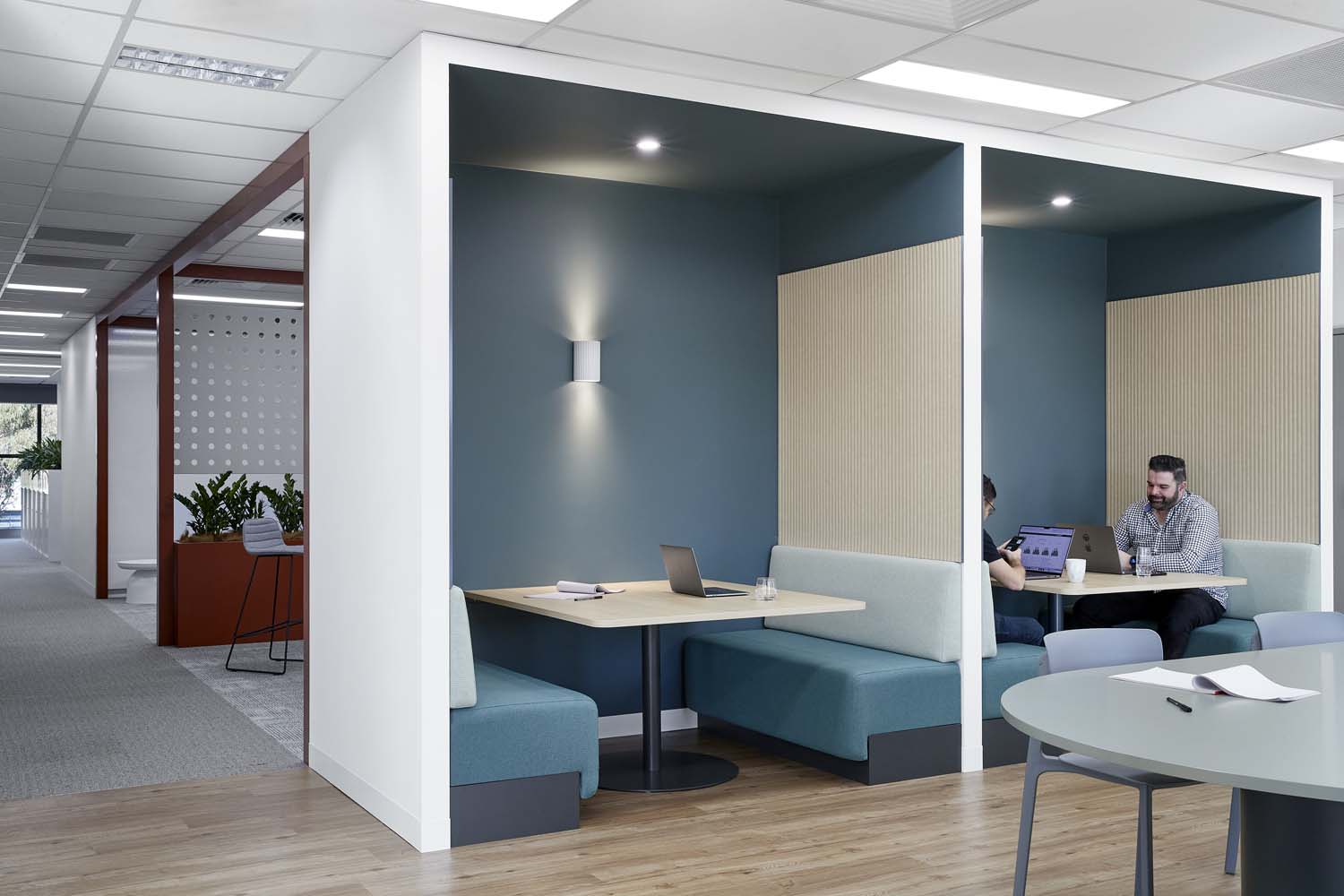 Closing words
Kate pointed out that "There are some loud voices telling organisations what to do. Real estate specialists have access to loads of data, but it's not always helpful. We have storytelling – but that can be anecdotal. We have marketing crap. So real strategy is thin on the ground, and there's still a lot of unrest and uncertainty. This is an incredible opportunity to reshape work entirely to be more about function, transparency, effective leadership and purpose. However, my fear is that things will go back to where they were, and it will be an enormous missed opportunity. Businesses need to be building the boat while they're in it: finding new ways to collaborate, to be trusting, and to be vulnerable. There needs to be space to make small or dramatic shifts, to make mistakes, while recognising that it all has a purpose."
As Graeme suggested: "We'll never return to where we were, with managers peering over people's shoulders. However, productivity has actually decreased because a lot of employees don't realise just how much of their working week isn't productive. We're on a journey to turning all of this into a good thing, but we're not there yet. We will get there: in the long term, both individuals and the business will be better off; we'll all be healthier and more balanced."